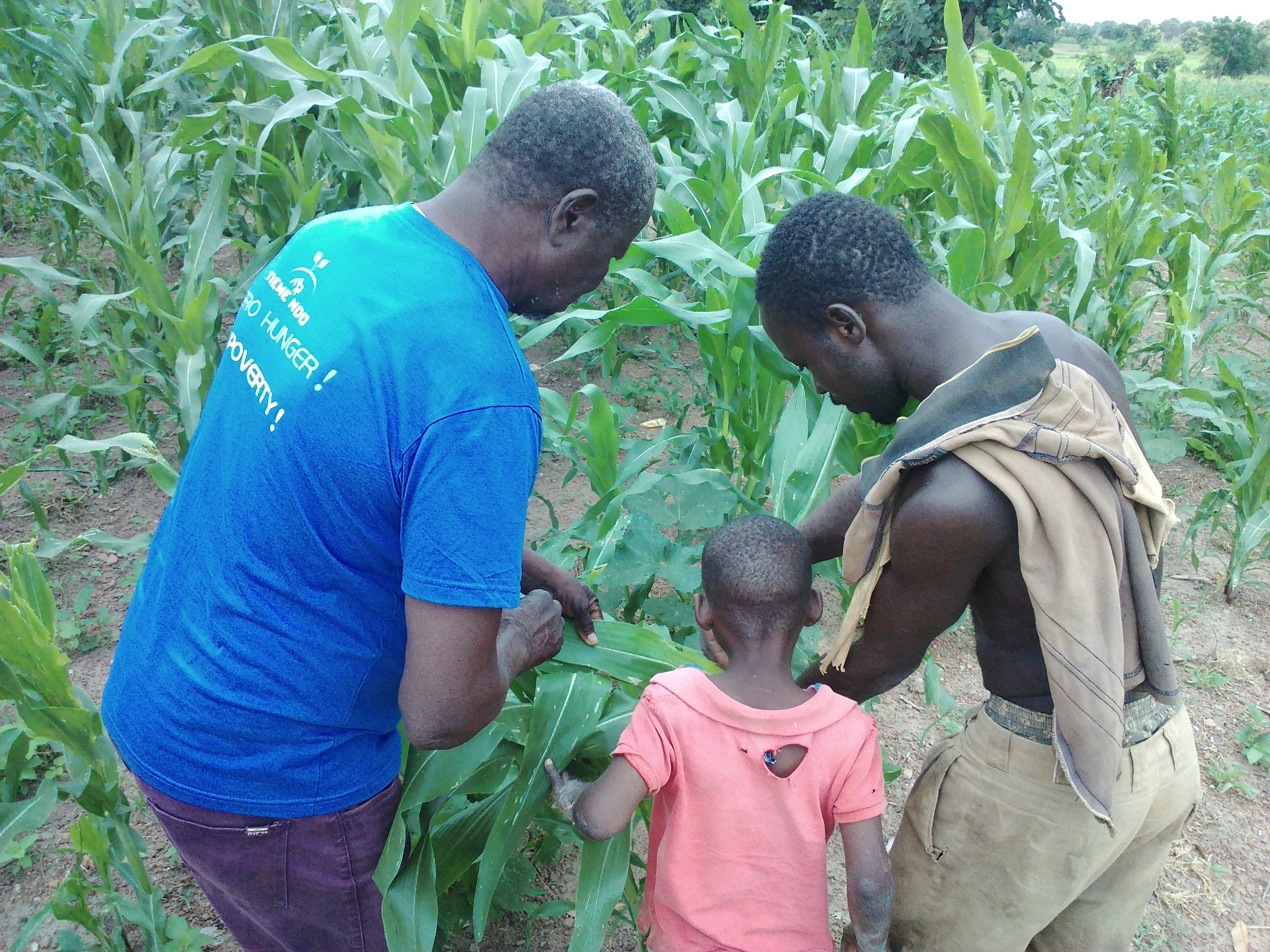 We are looking for a hands-on person, a dreamer, and a problem solver to join team "pushme" as an agronomist. This is a full-time role targeting young agricultural enthusiasts, who are looking for opportunities to help build prosperous rural farming families. You must therefore be passionate and comfortable with engaging rural farmers regarding their farm activities.
Tieme Ndo is an award-winning not-for-profit social enterprise founded in 2017 with the sole mission to provide rural farmers convenient and timely access to improved seeds and fertilizers at the time they need them most. To this end, Tieme Ndo has impacted more than 1700 rural farmers by increasing their access to fertilizers, seeds, weedicides, and other farm inputs. Our vision is to help build wealthy rural farming families that would not experience hunger and poverty among all of its generations. We are therefore looking for a passionate and committed person who shares this vision to join our team.
What you will do as Our Crops Doctor?
The agronomist will be the main consultant to our farmers, providing them the most innovative advisory service based on best practices. This role requires your physical presence in Nandom with frequent travel to remote communities. You should be fluent in either Dagaare or Waali. The main functions of this role are:

Design and Implement Training Programs

Develop training manuals on Good Agronomic Practices (GAP) and climate-smart agriculture
Train farmers and organize field visits to their farms to assist them to implement GAP
Develop manuals for the team to diagnose and prescribe solutions for various crop diseases farmers encounter
Coordinate Tieme Ndo's launch into new markets (e.g, communities, districts, and regions)

Identify and profile communities that will benefit from Tieme Ndo's activities
Assess the market potential of such communities and facilitate our launch in those communities
Identify and recruit channel partners such as retailers and group executives
Form new farmer groups, help organize and participate in monthly group meetings to monitor, listen, advise and disseminate necessary information
Collaborate with leadership to research, develop, pilot, and launch innovative programs for rural farmers
Collection and Monitoring

Develop strategies to recover and track farmers' loan repayment
Facilitate the distribution of farm inputs to farmers
Market linkage – scout for buyers of farm produce and mobilize produce from farmers for supply
Eligibility and Requirement:

You are a dreamer. You go wild in generating ideas to solve problems
You take ownership of your tasks, goals, and decisions – you are reliable
You are ready to get your hands dirty
You are passionate about creating wealthy rural farming families
You have good written and oral communication skills
You speak either Dagaare or Waali. Twi will be a plus
You hold an HND or degree in agricultural extension or agronomy with at least one year of experience in providing agricultural extension services
You have basic IT skills such as Microsoft word, excel, google docs, etc
You can ride a motorbike
Age between 20 and 30
If this speaks to you, kindly forward your 1-page resume and cover letter (not more than 1-page) to careers@tiemendo.com and cc: mosesy@tiemendo.com. The deadline is 21st February 2021.
We are looking forward to reading your applications. Only shortlisted applicants will be contacted. If you do not hear from us 1 week after the deadline, consider your application unsuccessful.