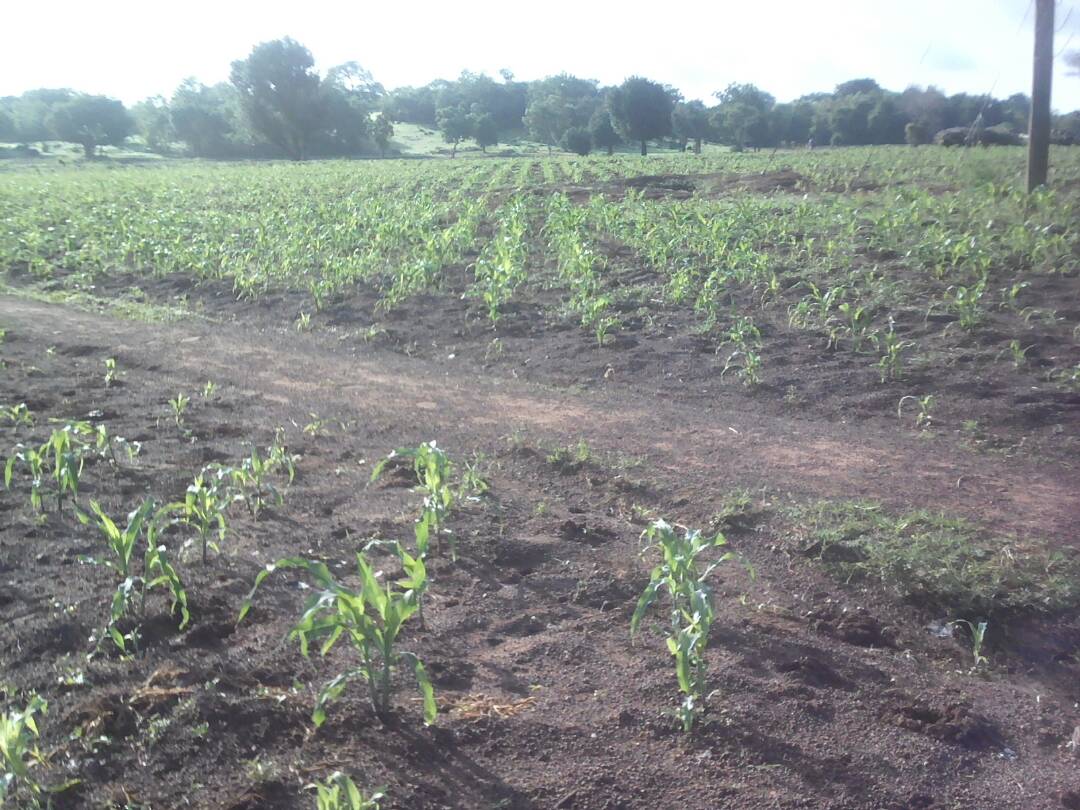 Over one thousand smallholder farmers in the Nandom District of the Upper West Region have been given improved and certified seeds, fertilizers and ploughing services to help them improve their livelihoods.
The farmers were also trained on best agricultural practices and offered extension services to help them increase their yield while avoiding Post-Harvest Losses (PHL).
This has led to farmers increasing their yield from 25 percent in 2017 to 35 percent in 2018.
This translates into between four and six bags an acre in 2018 as compared to between one and four bags in 2017.
Speaking to the media on the sidelines of its 2nd Annual Farmers' Forum in Nandom, the Director Operations at Tieme Ndo, Moses Yangnemenga was elated about the increase in the yield of farmers saying "in 2018, 35 percent average increase.
That's averagely 4 bags in 2017 as compared to 6 bags in 2018.
Some of the farmers however, have got 7 to 10 bags which is like over 200 percent increase from last year."
Tieme Ndo which translates to 'Push me Up' in Dagaare is a social enterprise which focuses on providing farm inputs on both cash and credit to smallholder farmer cooperatives in a bid to help them improve their livelihoods.
Since it began its operations in 2017, Tieme Ndo has reached over one thousand smallholder farmers in Nandom, Jirapa, Lawra and Lambussie distributing over four thousand bags of fertilizer and hundreds of certified seed packets.
Mr. Yangnemenga explained that the organization engages smallholder farmers from the beginning of the year to the end of the year.
"At the beginning of the planting season, Tieme Ndo provides ploughing services to the farmers and thereafter gives them fertilizers and seeds to be used on their lands. We then reach out to the groups in their monthly meetings to train on best farm practices and climate smart agriculture."
"When it is time for harvesting, Tieme Ndo also trains farmers on Post-Harvest practices and how to avoid losses.
After the harvest, we link these farmers up with markets so they can sell their farm produce at favorable prices. We also support our farmers to go into dry season farming and gardening," he added.
The Director of Operations of Tieme Ndo said the monthly training on best agricultural practices given to farmers along with the extension services have gone a long way to ensure that farmers are able put the inputs received to good use.
A situation he said makes repayment of credit facilities easier for the smallholder farmers.
Mr. Yangnemenga said the organisation's tagline 'Zero Hunger, No Poverty' forms part of global efforts to ensure food security and the eradication of poverty as captured by the United Nations Sustainable Development Goals (UN SDGs) one and two.
He explained that this year, Tieme Ndo is expected to extend its support to over two thousand five hundred farmers in Nandom and its surrounding districts.
Farmers who spoke to the media expressed gratitude to Tieme Ndo for giving the farm inputs on credit.
They said if the arrangement continues, they will continue to increase their acreage and their yields.
Outstanding farmers and farmer cooperatives were recognized at the 2nd Annual Farmers' Forum.
Story and pictures by Mark Smith
Source: gbcghanaonline.com