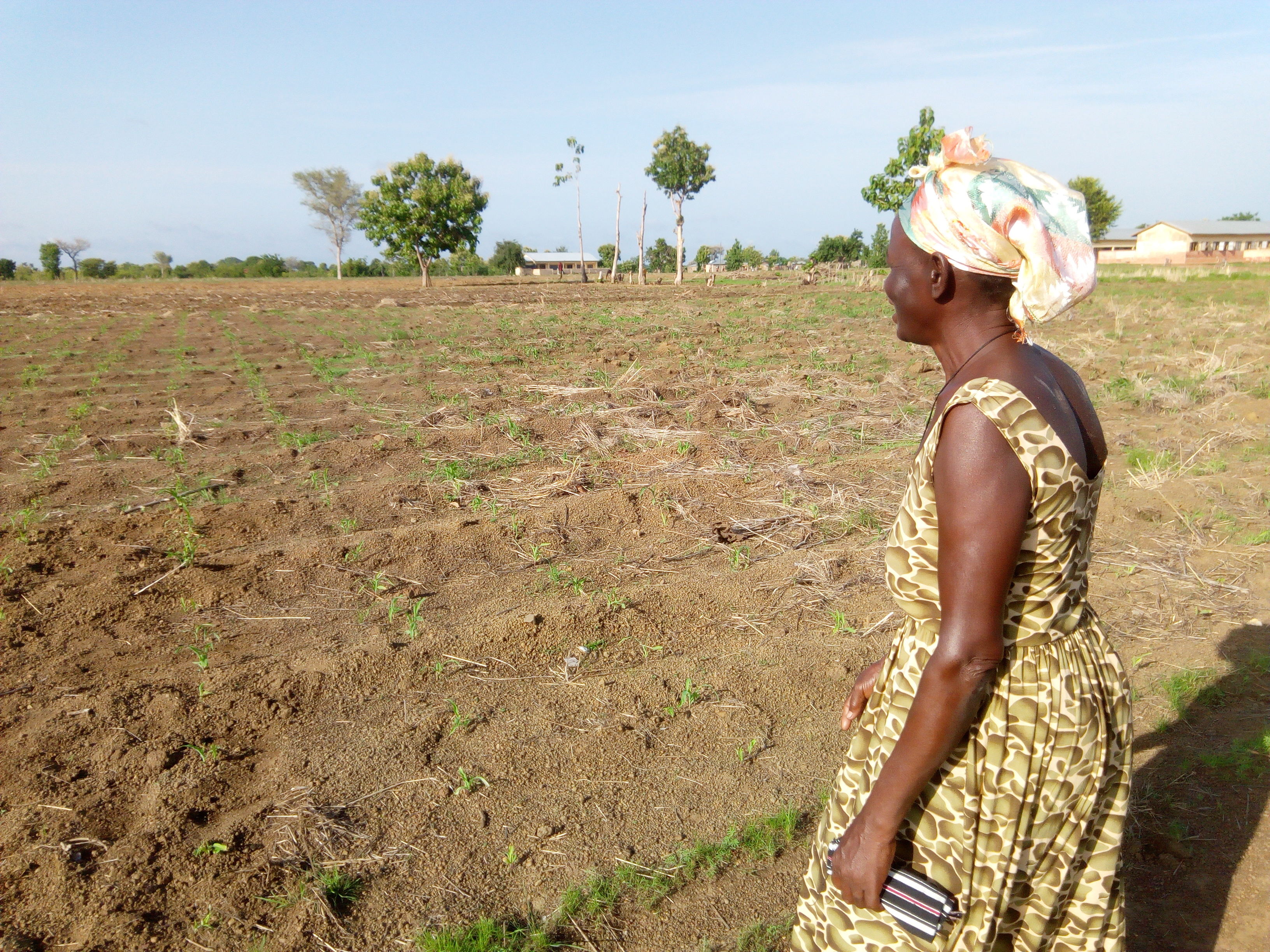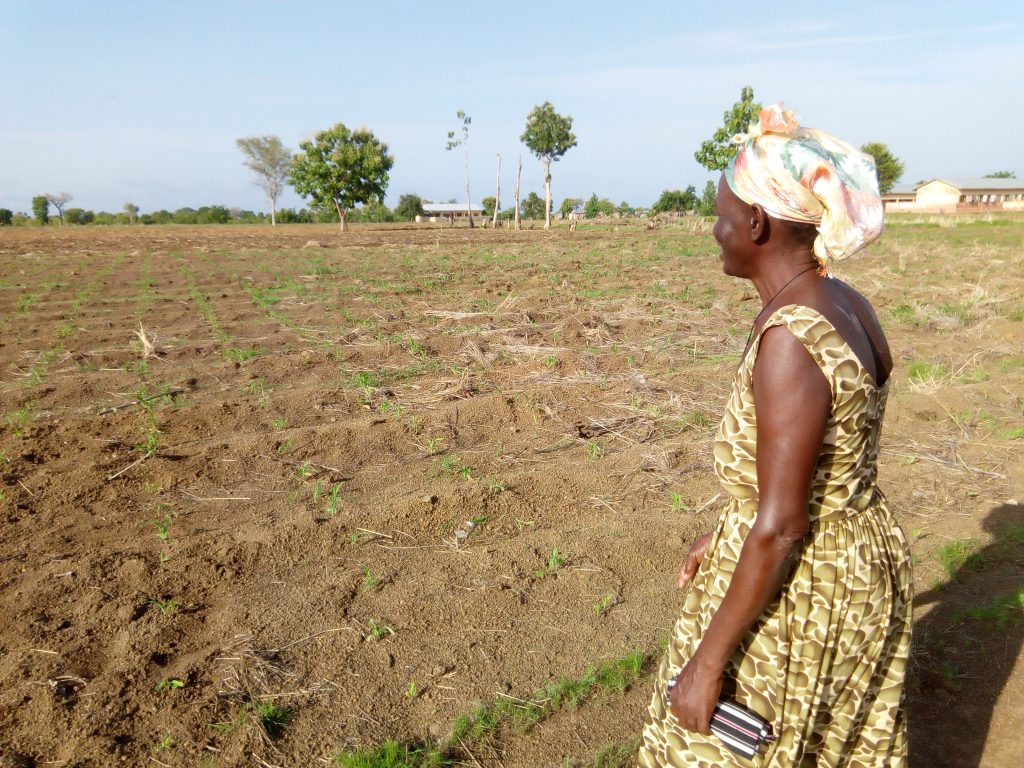 Meet farmer Valeria Dery (61), one of Tieme Ndo's gallant farmers. She is a farmer and a weaver. Before she joined Tieme Ndo in 2017, she used to grow maize in her backyard farm. Barely a year after joining Tieme Ndo, she has expanded beyond her backyard farm to cultivating one acre of maize, rice and groundnuts. According to Mrs Dery, she does not have to worry anymore about mobilizing funds to pay upfront for seeds and fertilizers, unlike previous years. For not paying cash for fertilizers and seeds, Mrs Dery now uses her money to buy more weaving threads to expand her weaving business. The power of a small asset-based loan to a rural farmer is limitless.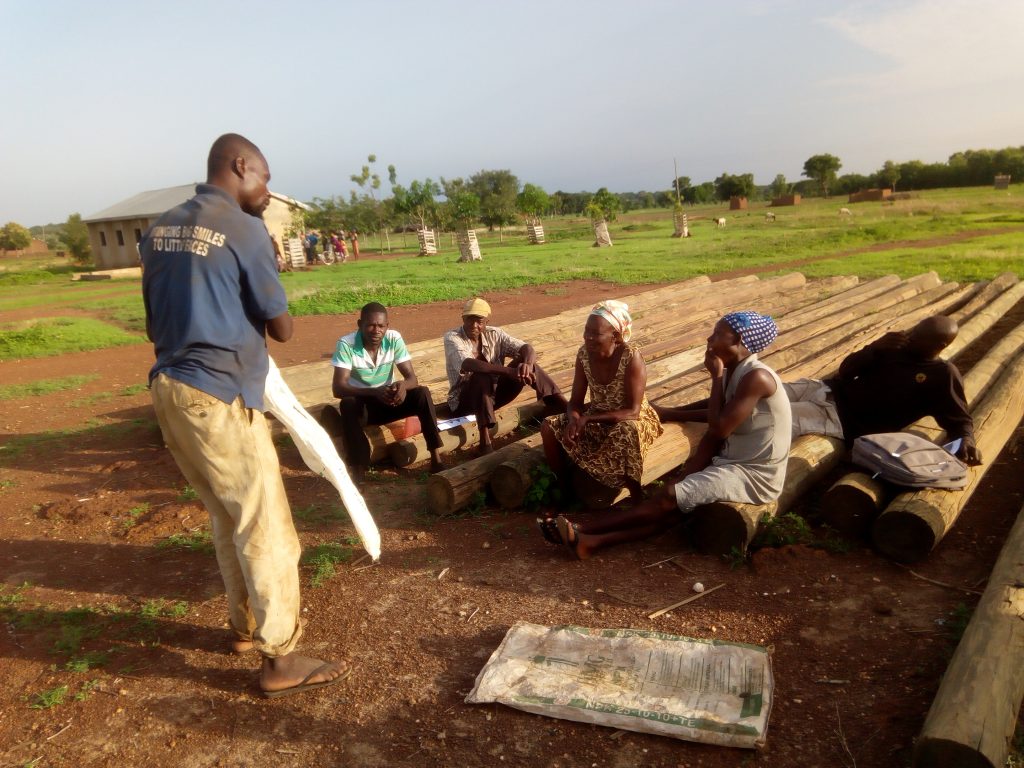 Through our training sessions and a "strong farmer group system", where farmers meet every month to share ideas and support each other, Mrs Dery has learned to implement Good Agricultural Practices such as; planting in straight rows using strings and pegs, on time fertilizer application etc. This has helped her increase her maize yields from 3bags in 2017 to 7bags in 2018; about 133% increase.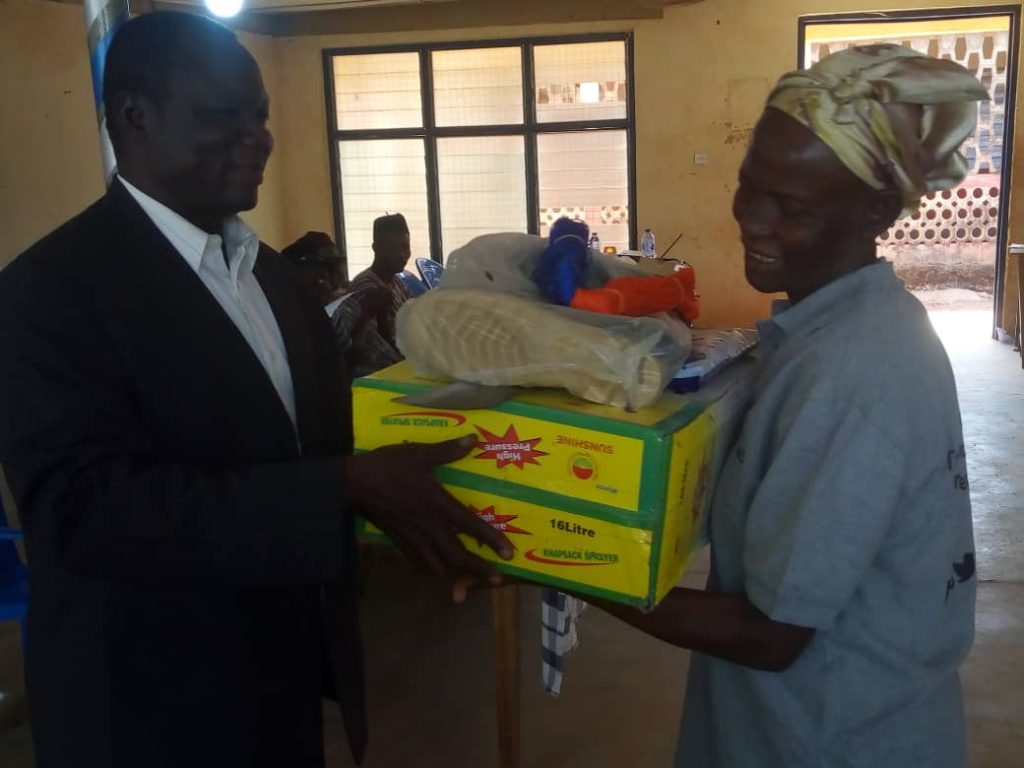 For her, hard work, willingness to adopt and implement improved farm practices and commitment to the ideals of the organisation, Mrs Dery was crowned the overall best farmer of the year among Tieme Ndo farmers during its Second Annual Farmers' Forum held in December, 2018 in Nandom, Upper West Region. The forum is an annual event organised by the organisation to create a platform for farmers to meet and share their ideas, fears, and aspirations and reward farmers for their commitment and collective effort to fight hunger and poverty.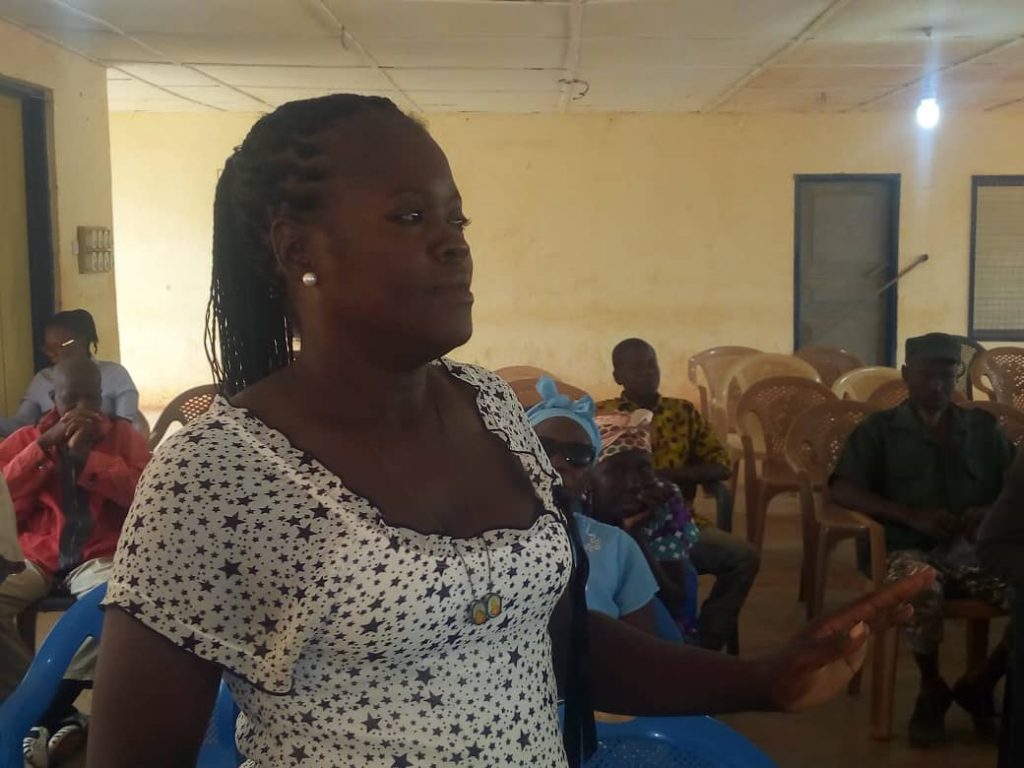 At Tieme Ndo, we believe that, when women are empowered, trusted and supported, they rise above all odds to achieve great things. Mrs Dery is one of the 10 female farmers we empower to double their crop yields and income every year. Women contributes over 50% of the agriculture labor force in Africa and we believe that, female farmers are poised to contribute achieve SDG goal 1 and 2. There are a lot more thousands of women with children, especially widows out there who depend largely on agriculture to feed their children. With small asset-based loans, they could do more with their lives and earn more for their families. Tieme Ndo is forever grateful to all women for their commitment to the organisation.
Leave comment