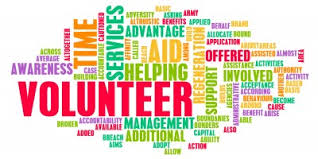 To young agriculture enthusiasts,
Tieme Ndo, a thriving agribusiness startup in Nandom, is looking for volunteers (especially, students from Upper West) who are interested in getting practical experience in working with farmers or a social enterprise. To apply to volunteer at Tieme Ndo Annual Farmers' Forum in Nandom.
Tieme Ndo was founded in 2017 with the sole mission to transform all rural farmers to agriprenuers in Africa. To this end, Tieme Ndo has impacted more than 1000 rural farmers by increasing their access to fertilizers, seeds, weedicides and other farm inputs at the time they need them most. Tieme Ndo has also held workshops to train farmers on Good Agriculture Practice, GAP. Tieme Ndo is a partner with Distribution Prize Foundation in San Francisco and Ford Foundation (in collaboration with Ashesi University).
Details about the volunteer role
This role is to assess farmers' performance for the 2018 farming season. The results of the assessment will be presented to farmers and other stakeholders in the Nandom District during Tieme Ndo's Farmers' Forum scheduled on 27th December, 2018. This role will officially start on 24th December, 2018 and will require your physical presence in Nandom for within that period. Below are the tasks involved:
Travel to communities to interview farmers
Data collection and analysis
Profile farmers' success stories
Event planning and management  
Develop new strategies for improvement
Eligibility
You don't have to be an agriculture student
Aged between 20 and 30
Ability to speak either Dagaare or Waali
Familiar with basic technology such as Microsoft word, excel, google docs etc
Ability to work independently and collaboratively with little or no supervision
Willingness to travel to Nandom to from 23 to 28th December
You should have a high interest in agriculture or interest in working with rural folks or you are just willing to try new things
Why volunteer?
Gain new skills and experience in agriculture, social enterprise sector and working with rural folks
Possibility to identify a business opportunity or a social intervention project and receive guidance thereof to launch your own
High chance of securing internships or job opportunities with Tieme Ndo
Get recommendations for future career opportunities. We will also share job opportunities and scholarship opportunities with you. Further assist you through the application process
Assist you to develop your CV to creatively incorporate this volunteer role onto your CV
Do you feel like this opportunity speaks to you?
Then Apply Here.
Applications are open now until 3rd December 2018 before 11:55pm GMT
PS:
Note: The following will be provided
Internet bundle and airtime
Transportation to Nandom and back to your home
Transportation to commute between communities
Accommodation for people outside Nandom
2/3 meals for people coming to stay in Nandom and lunch for people from Nandom